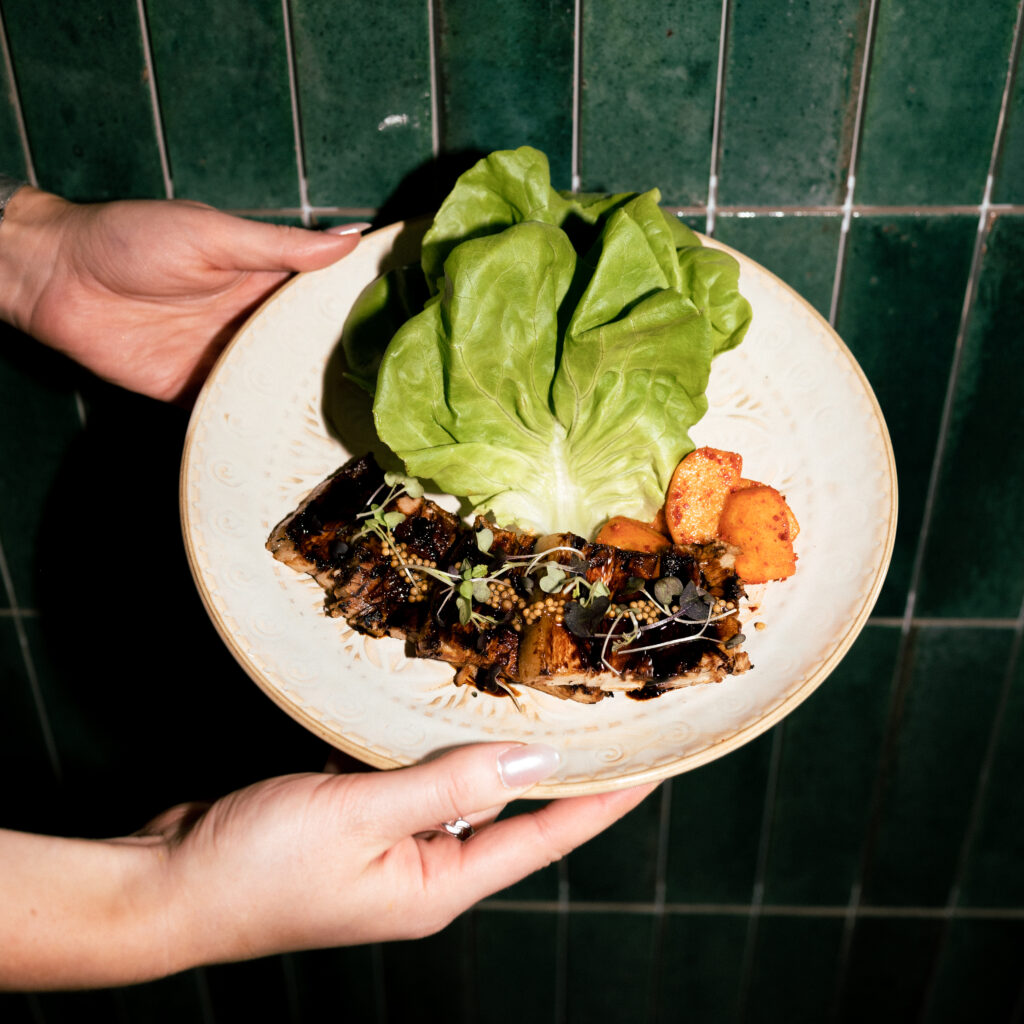 MOTHER TONGUE opened its doors in 2018 as a neighbourhood hotspot for entertainment district locals, UofT students, and families alike.
From duck & foie dumplings to whole fried sea bass with tumeric curry, the sharing plate menu has many influences including the Philippines, China, Japan and North America. Created by Bar Buca alum Chef Francis Bermejo, his philosophy is as easy as it is straightforward – use the best local ingredients as simply as possible and serve them with flourish and joy.
Open daily from 5pm, Mother Tongue is perfect for a quick snack, a lingering meal, a family night out, or a large social gathering.
Located on the ground floor of the newly renovated hotel, The Slate, by Sonder (formerly The Templar Hotel) Mother Tongue spans two rooms on the main floor, with a hidden cocktail bar in the lower level serving some of Toronto's best precision made cocktails.
Mother Tongue is just steps away from the Princess of Wales theater in the center of the vibrant Entertainment District of downtown Toronto.
You may find us at:
348 Adelaide Street West, Toronto, ON